When you are looking for newborn baby picture ideas, you will either see photo sessions from studios or portraits taken at the family's home. As a lifestyle photographer, I am a big proponent of home baby photography. Real moments that take place home are emotional and meaningful. Take a look at some of the benefits of an at-home newborn or baby photo session and I hope to be able to meet your family soon!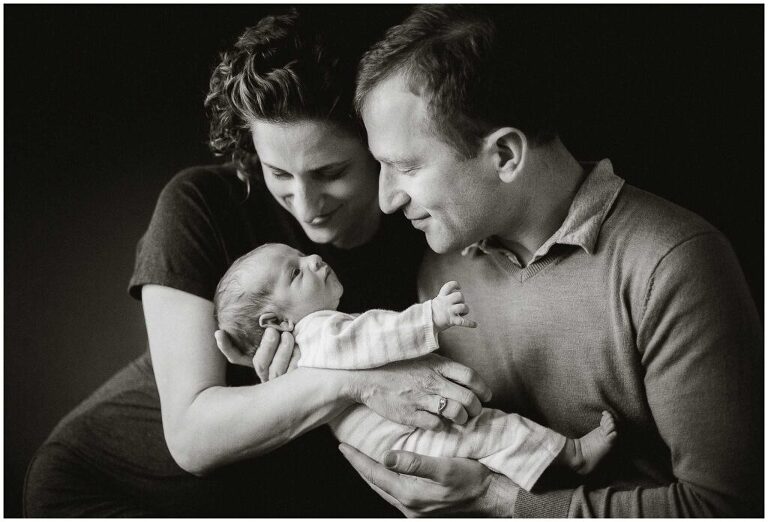 1. I travel to your home for a custom portrait session. Although this can seem like an obvious difference, it really is a huge relief for new parents. The amount of equipment a newborn needs when leaving the house can be truly overwhelming. Having a photographer at your home is a real convenience! Need a diaper, burp cloth, pacifier? They are at your fingertips. Who needs more stress? No need to pack up family in the car to drive to the studio, worrying about the trip, and what you might have forgotten at home just builds tension. So, having me come to your house for an at-home newborn photo session is a no brainer.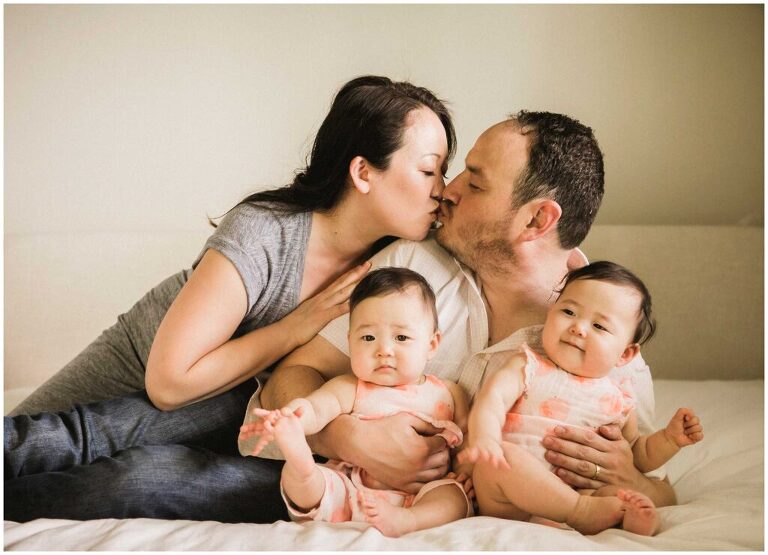 2. Hair and Makeup Artists can come to you. Considering professional hair and make-up for your photos? These artists will happily visit you in your home to create a polished, refreshed look. Listen, you just had a baby so it's time to pamper yourself! These photos will be treasured for decades, so it's a great time to splurge. I always recommend make-up artists who travel, and you might want to keep them in your phonebook for your future family sessions, as well.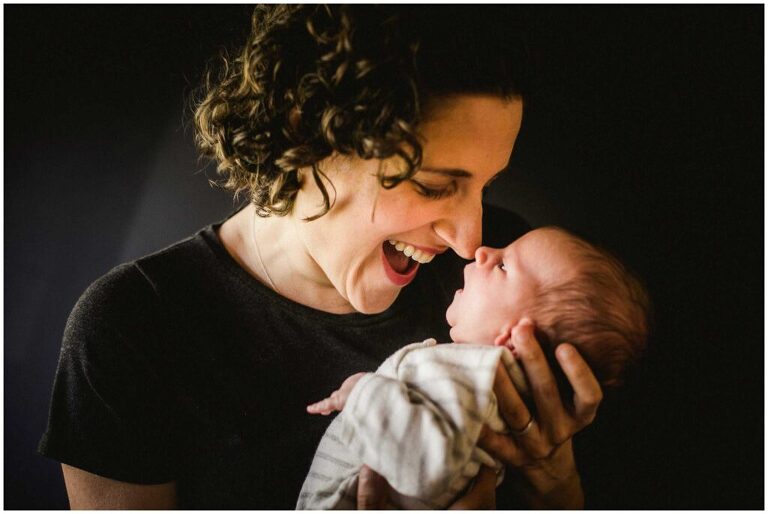 3. A candid approach. A newborn photo session at home allows for a candid, natural experience. We can change locations, find the best light and capture moments of your family interacting in your own space. If baby falls asleep while nursing, that's a great photo. If a sibling wants to tumble on the floor while parents and newborn are on the couch, that's a sweet picture. If you enjoy authentic, lifestyle photography, you will love an at-home session.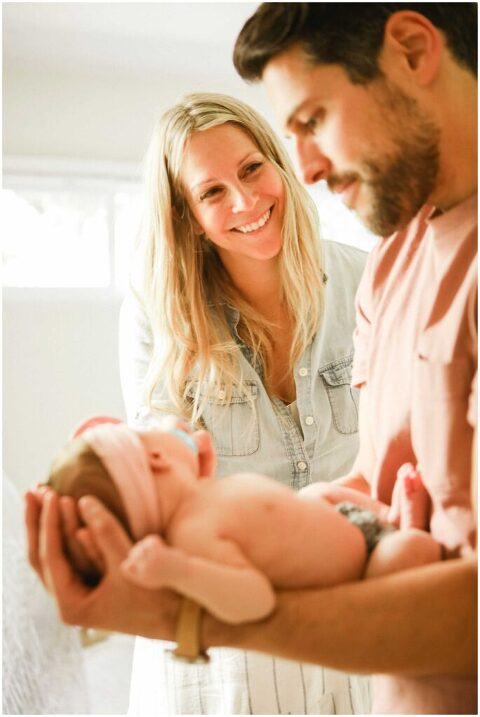 4. Every session is unique. I'm not sure about you, but studio photos feel repetitive. Every session looks the same: baby in basket, baby on solid piece of material, same posing for families. I am certain that this style won't age well and will look cheesy in a few years. Home photography is timeless because it's about family and connection. At your home, we celebrate the nest you have created for your family. Did you create an adorable nursery? Well, we have to get a photo of that, for sure! The crib, the mobile, the rocking chair. Newborn baby picture ideas can be unique by adding your own touches on the photos with your home's style and flare. I offer lifestyle documentary and I want to show the uniqueness of the home you are raising your family in. Do you snuggle as a family in the master bedroom? These are precious moments you will always want to remember.
5. Siblings are relaxed and excited.  Often included in my newborn sessions are excited siblings! Children take time to warm-up to new environments, like portrait studios. The big lights, the cold walls, the unfamiliar spaces can feel intimidating. On the other hand, photos taken at home allow kids to feel confident. They often want to show me around and demonstrate what a caring big brother/sister she is. Is Grandma there to help during the photo session? Perfect! Let's include her in the portraits as well. There could be nothing more special for a grandparent than special photos she can share with friends and family.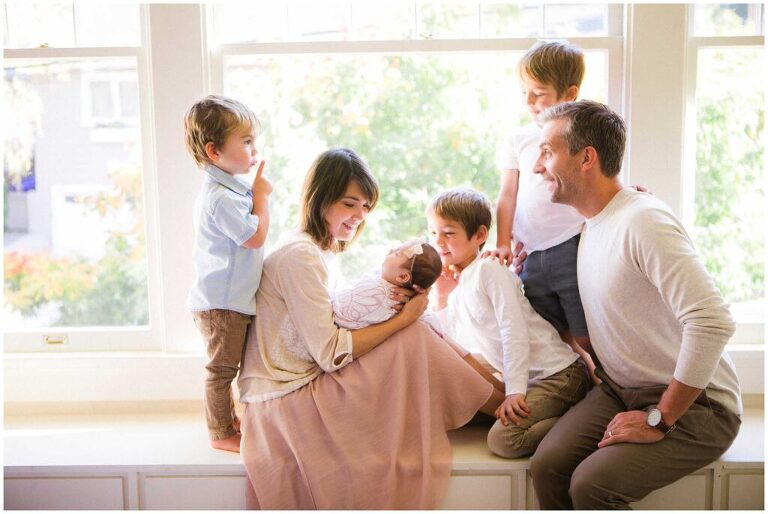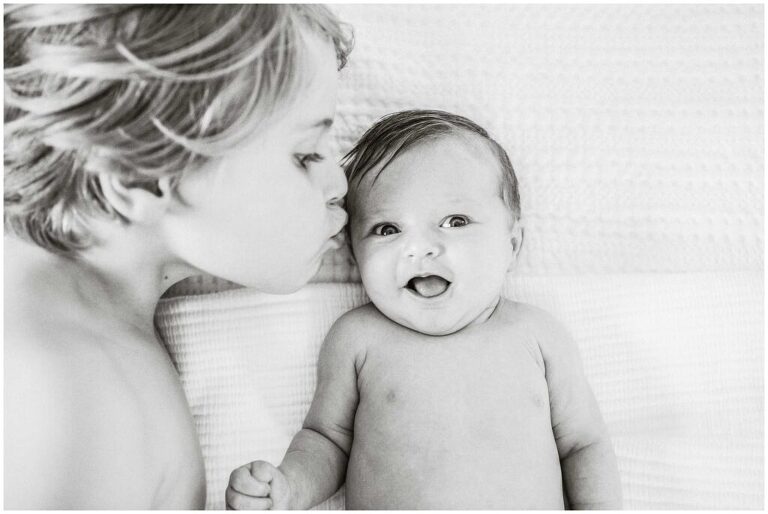 I am a San Francisco Bay Area newborn photographer and would love to hear about your ideas.
If you are pregnant and considering newborn photos, give me a ring! We can also plan a great maternity session in one of the beautiful Bay Area locations whether in Marin, Oakland, San Francisco, San Jose or the East Bay.