How to Make Your Family Photos
the Most Impactful Design Feature in Your Home
"The art in your home should bring you joy" as Marie Kondo might say.

A wall or shelf is the perfect place to display what you value the most: your family memories.

Personal photography gets more looks and more feedback than anything else in your house. And you can incorporate it in your interior design in a way that fits your style. I find, however, that many parents struggle with where to start.

Before a portrait session, I encourage my clients to visualize what they want out of the session in the end. Where will the portraits live?

Digital photo files are just delayed decisions. Photography is best experienced and celebrated as printed art. Presenting family portraits on our walls truly honors our treasured relationships.

When you start thinking about displaying your portraits, have fun with it. Mix it up. Do something different. Keep reading for ideas about turning your wall into a gallery.
---
Go Big

This show-stopper metallic print for a Nightingale family perfectly captures these energetic and charismatic boys. It's clear the artwork makes an impact in their home and is meaningful to the kids who love looking back at their silly selves. Going big with family photos has a dramatic effect, starts conversations with guests and makes you smile each day!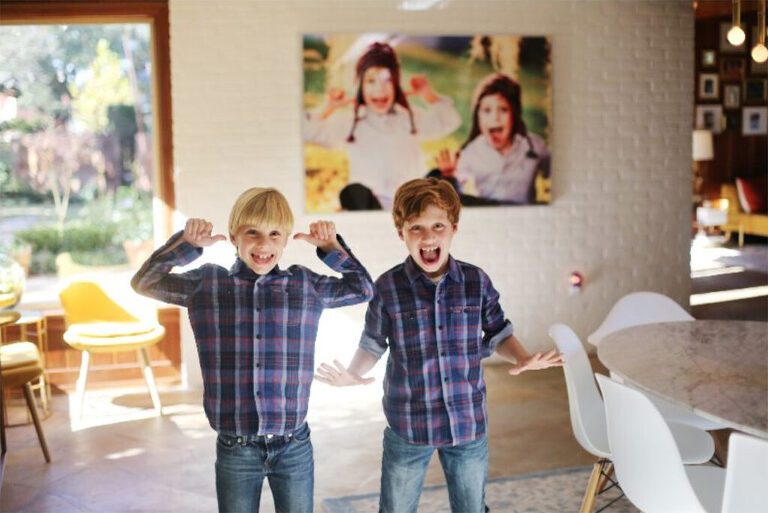 ---
The Wall Gallery

As your children change and grow, and you add photos to your home, a wall gallery is a versatile way to evolve your display. One approach is to have uniform frame sizes and color but use custom mats inside them to accommodate horizontal or vertical images. This is a great way to fill an otherwise empty space without needing a large print. With differently shaped frames, lay them out on a floor first to check the cohesion of your design.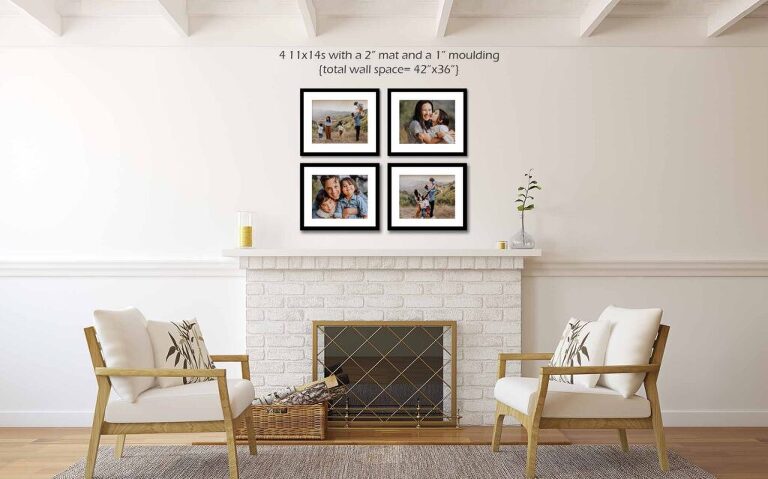 ---
Get Funky
Funky fun frames. This photo from Architectural Digest is an example of having fun with red frames for a casual and artsy look. All the frames are the same size for consistency and allow dozens of smaller photos to be displayed with intention.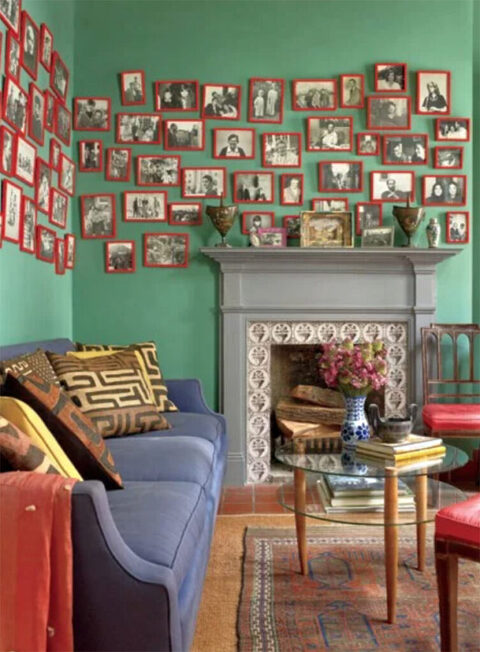 ---
Mix it Up 

I love the feel of blending framed paintings, photos and art pieces on a wall, or resting them on a shelf. It gives an eclectic feel and brings personality to a room. And what a wonderful excuse to frame some award-winning artwork by your child!
COVID UPDATES
I hope you are all staying safe and sane out there. As of May 15, 2020, I am offering outdoor photo sessions with appropriate social distancing and safety. Feel free to contact me with any questions at all!