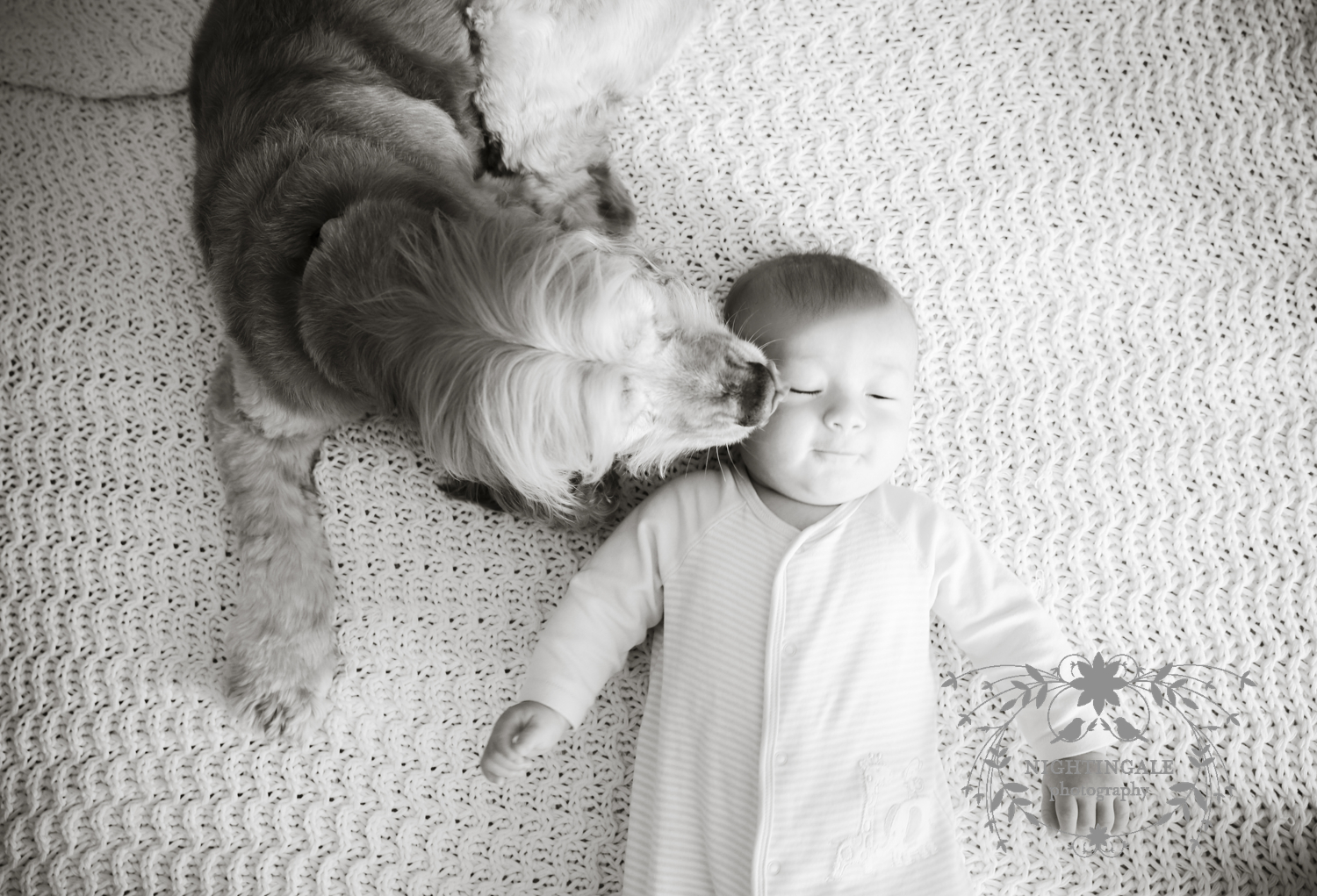 All Pets Welcome | Dogs and your family portraits
First and foremost, your pet is just as much a part of the family as you are. You brought them into your lives, and they're involved in every other aspect of your day to day lives, so why not include them in your family photo? In our home, our two dogs are family members. We've made wonderful memories with them, look forward to seeing them after work and even snuggling with them before bed. So, if your family is like ours, consider bringing them to your family's next portrait session. For children, a bond with their pet will last a lifetime. Documenting these relationships are priceless, and you will always adore having these moments captured. It's clear that growing up next to a warm fuzzy animal who gives you unconditional love has a huge impact on your children. Pets exude joy and have a playfulness about them that's hard to ignore.
No matter what type of pet you have,  animals bring a lighthearted energy to the photoshoot which is ideal if you're feeling nervous. With everything that's involved with family photos — the coordinating, people managing, and making sure everyone looks nice — getting photos taken can sometimes be stressful. Bringing your pet along for the fun can change the whole mood and turn nervous energy into relief and relaxation. It's a great reminder that lifestyle portraiture is about capturing joy, not perfection.
Let me know what questions you might have, and I hope to see you and your beloved pets soon.