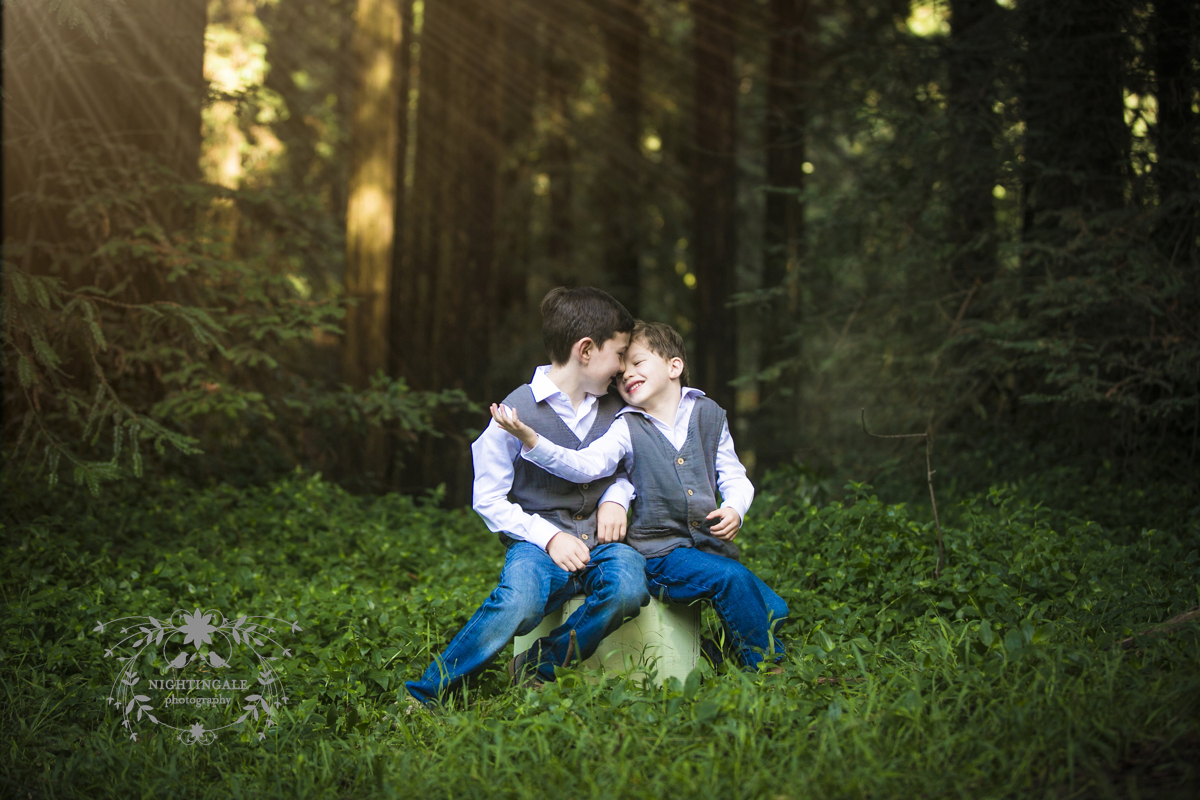 These Oakland family portraits were an absolute delight to make. The Nobles-Block Family arrived to the session ready to play and make some great family memories. We chose to meet in our beautiful East Bay redwoods, where we could let the boys run and capture their charisma. These images capture how this family was willing to be silly and embrace a documentary approach to portraits.  Even Mom and Dad let me update their portraits, which will be a wonderful addition to their family's archives.
Why invest in professional family portraits? Creating memories together as a family is something that you can be truly proud to look back on. Smiles and laughter will fill your hearts as you enjoy the company of one another. Take a trip to the park, walk along the river, blow bubbles, have a picnic…being yourselves within your photo session, and just having fun with one another, will create photos that are so beautiful and real, for stunning memories to look back on.
With photography being such a powerful tool in the world today, you have the opportunity to capture wonderful family portraits, and relive them all throughout your future. When it comes to the love of your family, there is certainly nothing more important than always remembering the bond and excitement that you share with one another.