My house has been quiet lately. It's been like that for two years now, but I still haven't gotten used to it. Our daughter, Sophia, is attending college in Hawaii and it's just the two of us and our dogs now. The daily chaos of her coming and going, friends running in and out, these sounds were the background music in our home. And just like they say, the days are long and the years are short when we raise our kids. But, I wake-up every day and get to see a photo I made of her reading to our dog, Ruby, when she was about 8 years-old. It's more than a piece of paper in a frame. It's a memory captured. It works like magic. It allows me to feel her childhood again, to see her mannerisms, her sweet expression, and her love for her childhood dog, who is no longer with us. For me, getting to experience those memories is priceless.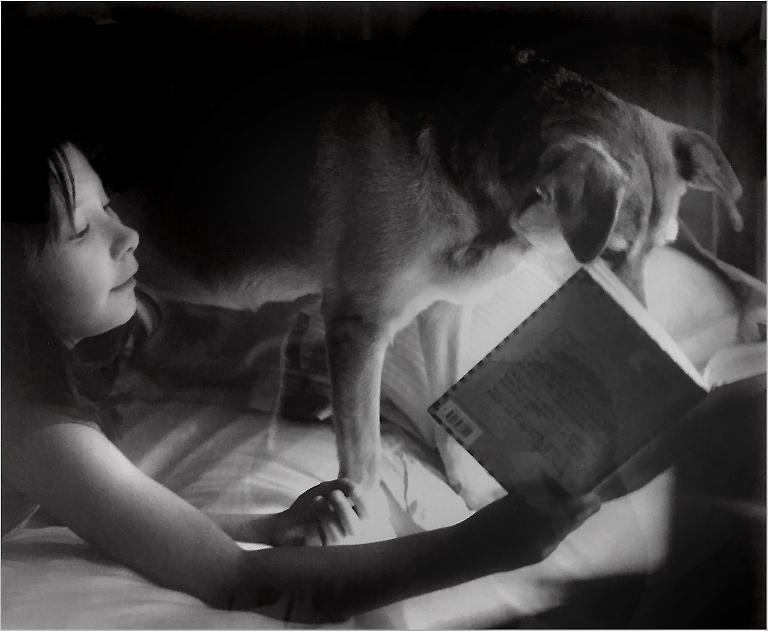 I hope you take the time to take professional portraits this year of the people you love the most. Hang these memories in your home and experience how they gain exponentially in emotional value over time. Embrace today's chaos and know that it's the result of having big hearts and a full life.
I'd love to photograph your loved ones this Fall. Contact me HERE and let's plan on a great session. A few tickets still available for my portrait 20 min portrait events, email for more info.
Christina Hernandez | 510-338-2997 | christina@nightingalephotos.com | nightingaleportraits.com
Check out my latest family sessions: nightingaleportraits.com/blog
Engagements and weddings: nightingalephotos.com
Professional business portraits: nightingaleheadshots.com