I've had the pleasure of photographing Baby Axel, who is the newest addition to my previous wedding clients, Candice and Brad's, family. I can't stress enough how special it is for me to have the privilege of photographing a couple's engagement, wedding, maternity session and then their newborn sessions and family portraits. Documenting a family's milestones is a true honor for me. For Candice and Brad, yearly portraits are a priority, something I know they'll never regret.
Brentwood Family Portraits
At last year's Fall portrait session, Candice, who was still pregnant with Axel, looked radiant. Meanwhile, big sister, Scarlett was a darling in the redwoods, together with her parents in the Oakland hills. It was a great location for portraits in nature. This year, we decided to have their family session at their Brentwood home. The benefit of having home sessions with babies is that all the amenities are right there.
Doing things like feeding, changing and soothing is easier when everything you need is within hand's reach. Axel has bright blue eyes like his sister and is ready to see the world. It was such a treat to photograph Scarlett playing with him on her Mom and Dad's bed. Can I say how adorable she looked wearing pearls? I love that we captured this new phase in their family's life. They are just such wonderful people and it's so rewarding to see their family grow and thrive. Congratulations to Brad and Candice on the arrival of Baby Axel!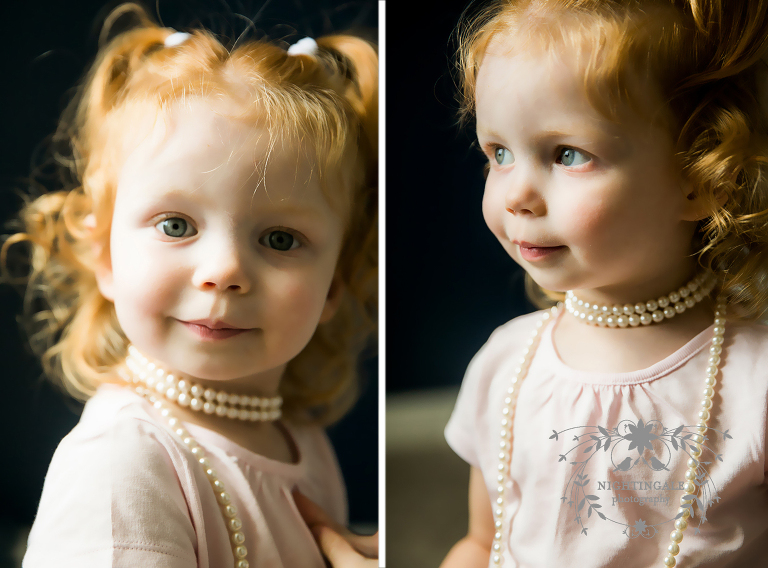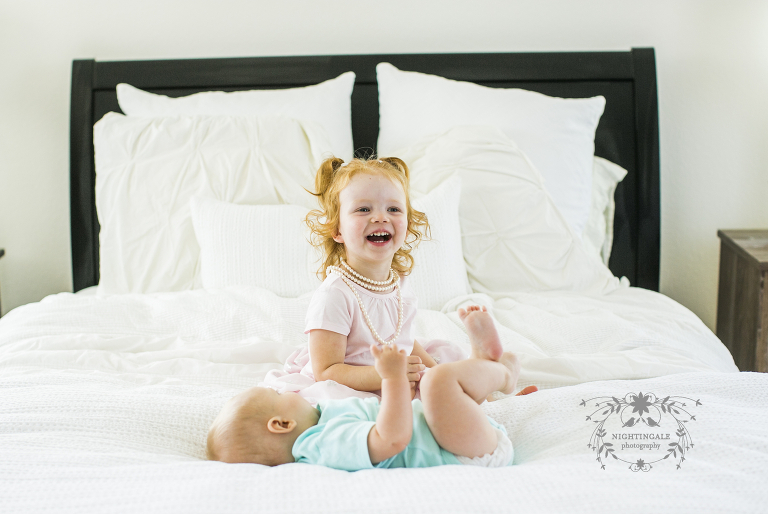 A Note of Thanks
This note from Candice meant so very much to me. "I don't know that I can truly convey just how happy these pictures make me, but I'll try.  When I looked at them, there were moments where I think I forgot to breathe… and there were moments where I shouted with joy.  You managed to capture my babies beauty and innocence in a way I've never seen before in a picture… it's like magic.  I was so giddy with joy that I had difficulty working the next day… just too in love with these portraits to concentrate.  Maybe that's because I can visualize looking at these portraits several years from now, or because I can bet grandma's will be brought to tears when they see these, or maybe because my babies will hopefully see our love through these when they are grown.  Ok I think I'm tearing up just writing this.  I'm just so incredibly grateful that we are lucky enough to have found you.  You have captured so many wonderful sessions for us over the years…and just when I think you can't possibly capture pictures better than the previous session… you always prove me wrong. Thank you for sharing your talent and warmth. I sincerely hope this message expresses just how happy these portraits make me, but I still feel my words aren't doing it justice.  That's why I just had to call you to tell you how happy they made me. Thank you thank you thank you!"